ANNOUNCEMENTS
Group News
GSR Mobile App
For a mobile app specifically for GSRs: click here.
GSR Forms
Below are online forms you can send to WAI and GSO for your A.A. group, district, or meetings:

State & Local AA News
Sun Aug 29 Annual Picnic
12 - 4, gratitude meeting @ 3p. All are welcome. Enjoy swimming & beach activities, sit under the pagoda for fellowship and refreshments. See the flyer.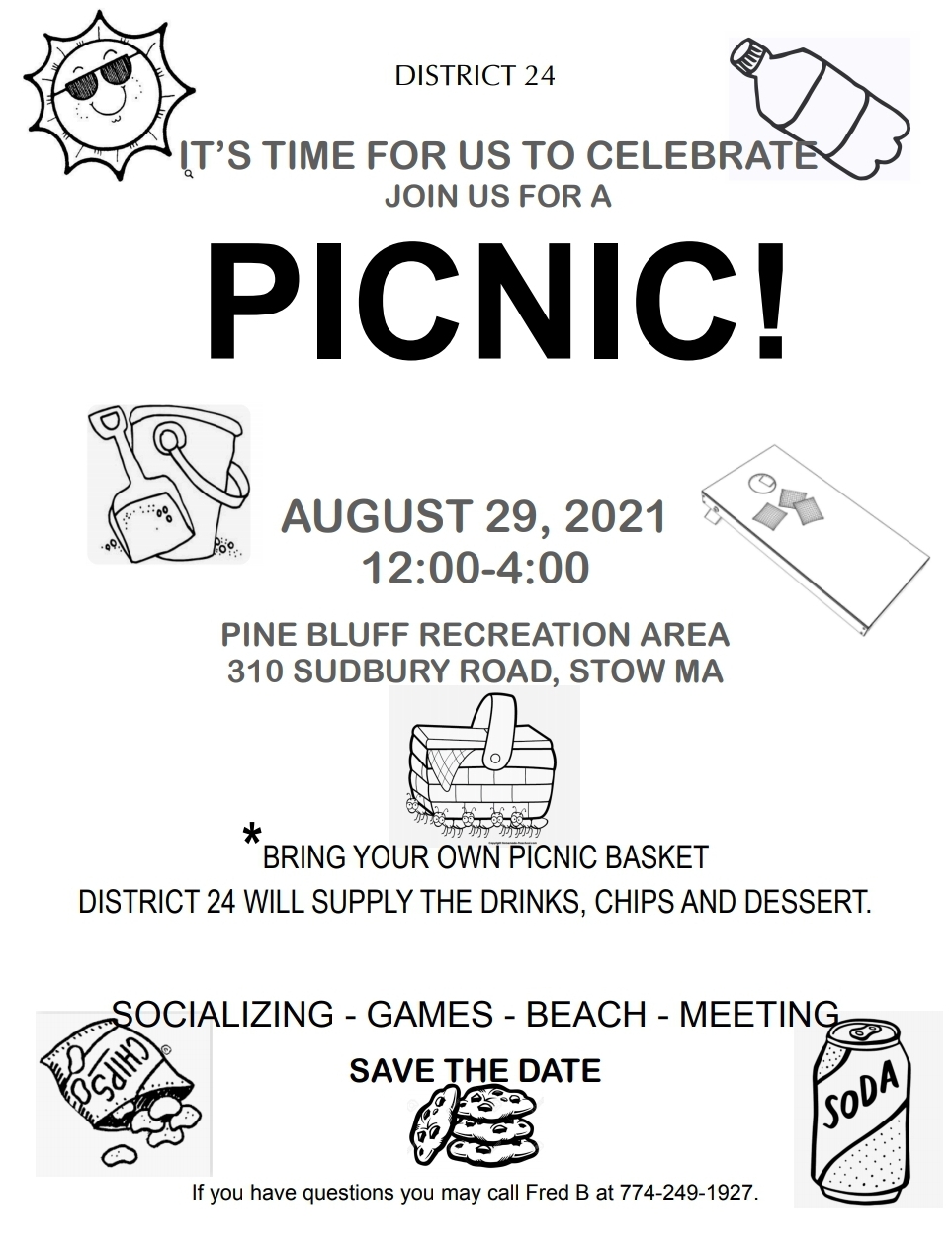 AA Resources & Tools
Boston CSC Monthly Bulletin
For the current Boston CSC Bulletin (aka Secretary's Report): Click Here.
Worcester Area Intergroup The Beacon
For the current issue of The Beacon: Click Here.
Area 30 Messenger Newsletter
To view the current issue of the Area 30 newsletter "The Messenger", click here.