ANNOUNCEMENTS
State & Local AA News
Sun Jan 9 Area Assembly
Area 30 Kickoff Assembly Sunday Jan 9, 9:30 am at North High School, 140 Harrington Way, Worcester co-hosted by Districts 25 & 26.See the flyer or visit aaemass.org for more information.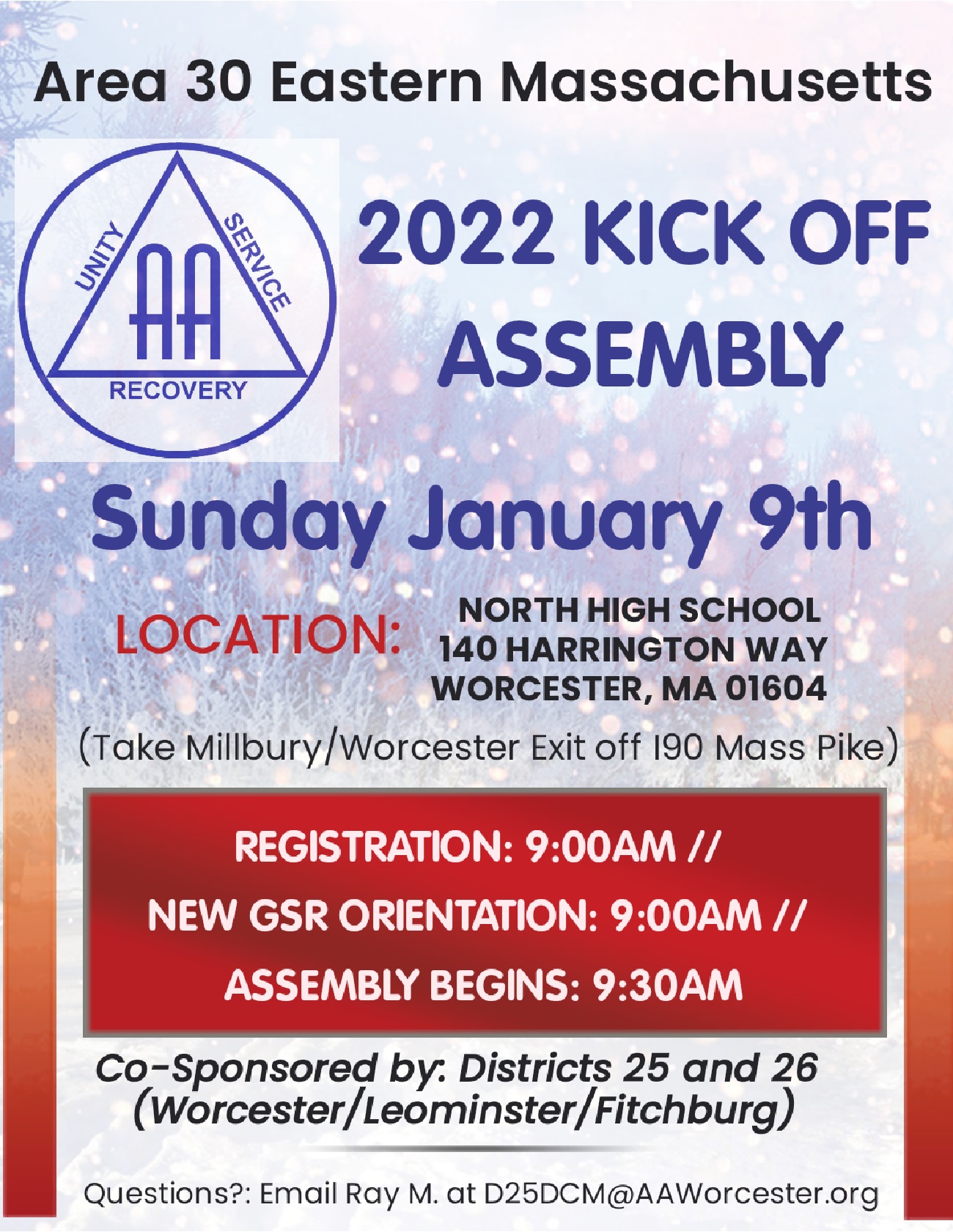 AA Resources & Tools
Boston CSC Monthly Bulletin
For the current Boston CSC Bulletin (aka Secretary's Report): Click Here.
Worcester Area Intergroup The Beacon
For the current issue of The Beacon: Click Here.
Area 30 Messenger Newsletter
To view the current issue of the Area 30 newsletter "The Messenger", click here.
GSC Agenda Proposal Form
GSO has created a form to submit a proposed agenda item to the annual General Service Conference. Any member can use this form to submit an agenda item: Click Here.